---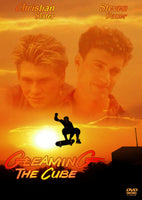 Sale
Gleaming the Cube 1989 DVD (Region 1 - Playable in North America - The US, Canada, Mexico, etc.) Color. Widescreen.
Starring: Christian Slater, Steven Bauer, Richard Herd, Minh Luong, Art Chudabala.
Rebellious skateboarding champion Brian Kelly (Christian Slater) fails to connect with the rest of his family, especially adopted Vietnamese brother Vinh (Art Chudabala) However, when the studious and quiet Vinh is found dead, Brian alone becomes convinced that it was murder, and enlists the help of his girlfriend (Min Luong) in getting to the bottom of the mystery.